Chilled Water Air Handling Unit
Air Handling Unit
Air flow rate ranging from 1,000m3/h to 50,000m3/h;
Three structure design: horizontal type, vertical type and suspended type;
Two pipe connecting mode, right-handed and left handed;
Different ESP can be customized.
Modular Air Handling Unit
Unitary structure design, more outstanding cold-bridge-free performance, lower air leakage and more elegant appearance.
It realizes a variety of functions: cooling, heating, humidification, dehumidification, air purification, noise elimination, and so on.
Features
High strength, high reliability
Panels are double-skin with injection of high density polyurethane. The external panel is anti-corrosion color-coated steel sheet,
the internal is galvanized steel sheet.
Outstanding cold-bridge-free structure
Sendo patented cold-bridge free design. The density of polyurethane injection is 50kg/m3 panel (thermal conductivity factor K≤0.0201W/m²·K).
Low air leakage rate
Patented panel is integrated male and female aluminum profile.
The air leakage rate is less than 0.15%.
High performance heat exchanger
Copper pipe and aluminum fin type heat exchanger, optimal choice of fin spacing and number of rows.
Optimal water circuits design, increased heat exchange efficiency and decreased water resistance, improving unit
performance efficiency.
Stable air supply fan assembly
Yilida brand centrifugal fan as standard, Kruger brand is optional. High performance efficiency, 3-phase, class "F" insulation and IP54 protection AC motor.
Belt drive, optimal selection of drive ratio, increase fan/motor assembly efficiency, easy for maintenance.
Service door or service panel is equipped for inspection of motor and fan.
Low noise design
Optimal fan selection, excellent working condition, efficient operation.
Flexible connection at air outlet, minimizes vibration transmision. Equip with shock absorbers, decreases vibration, low noise. Tighten cabinet, secure against noise leakage.
Specification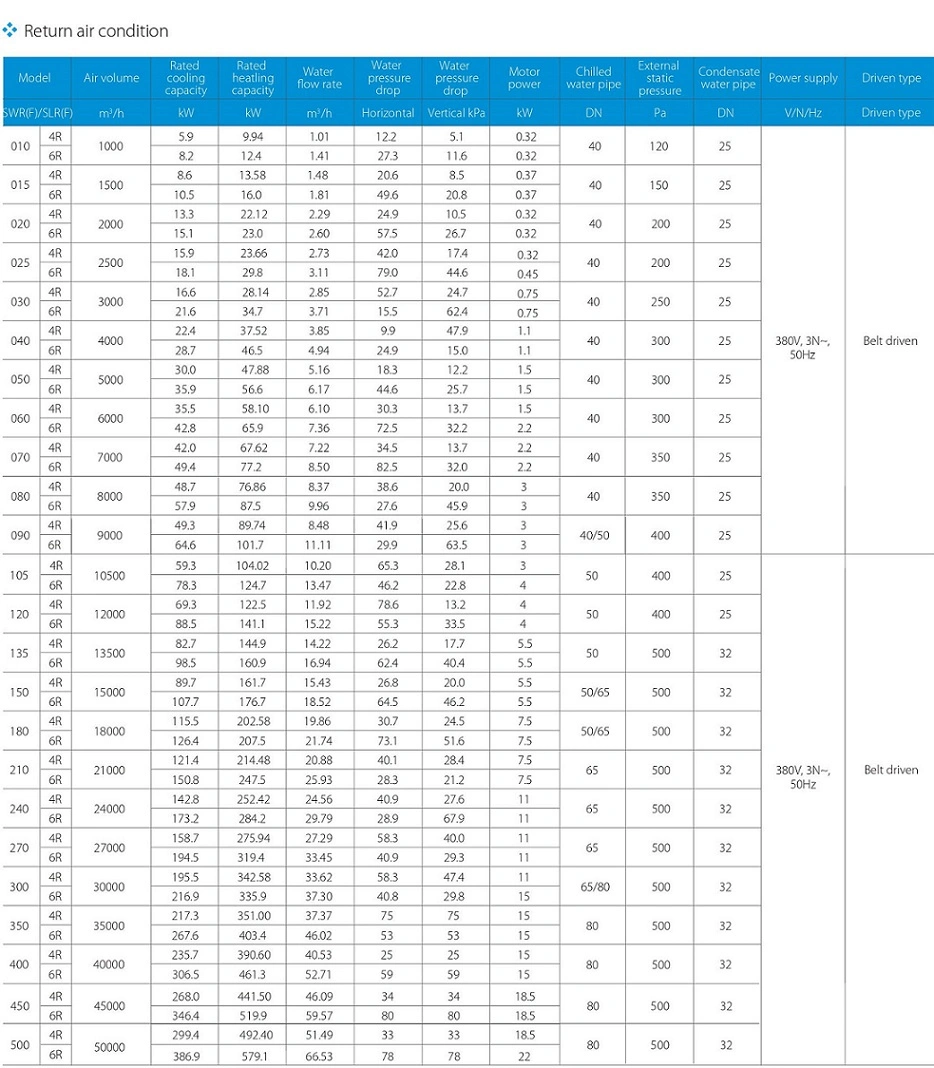 Workshop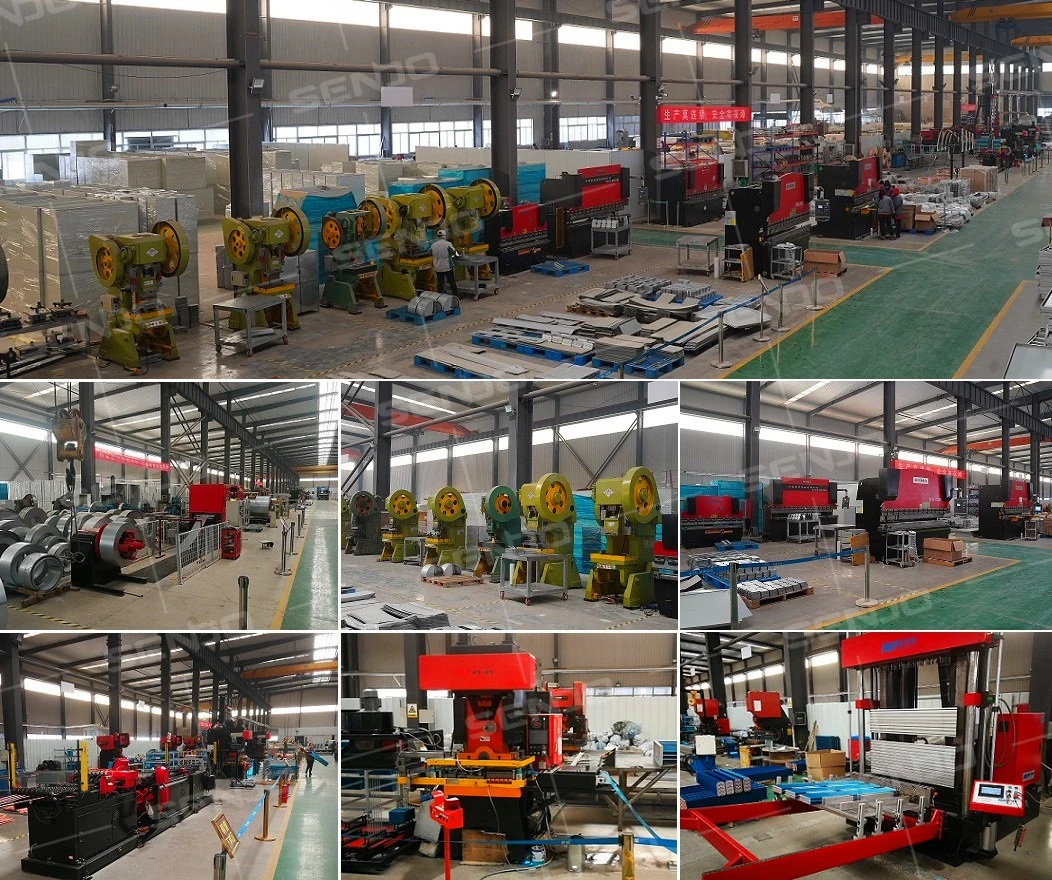 Production Line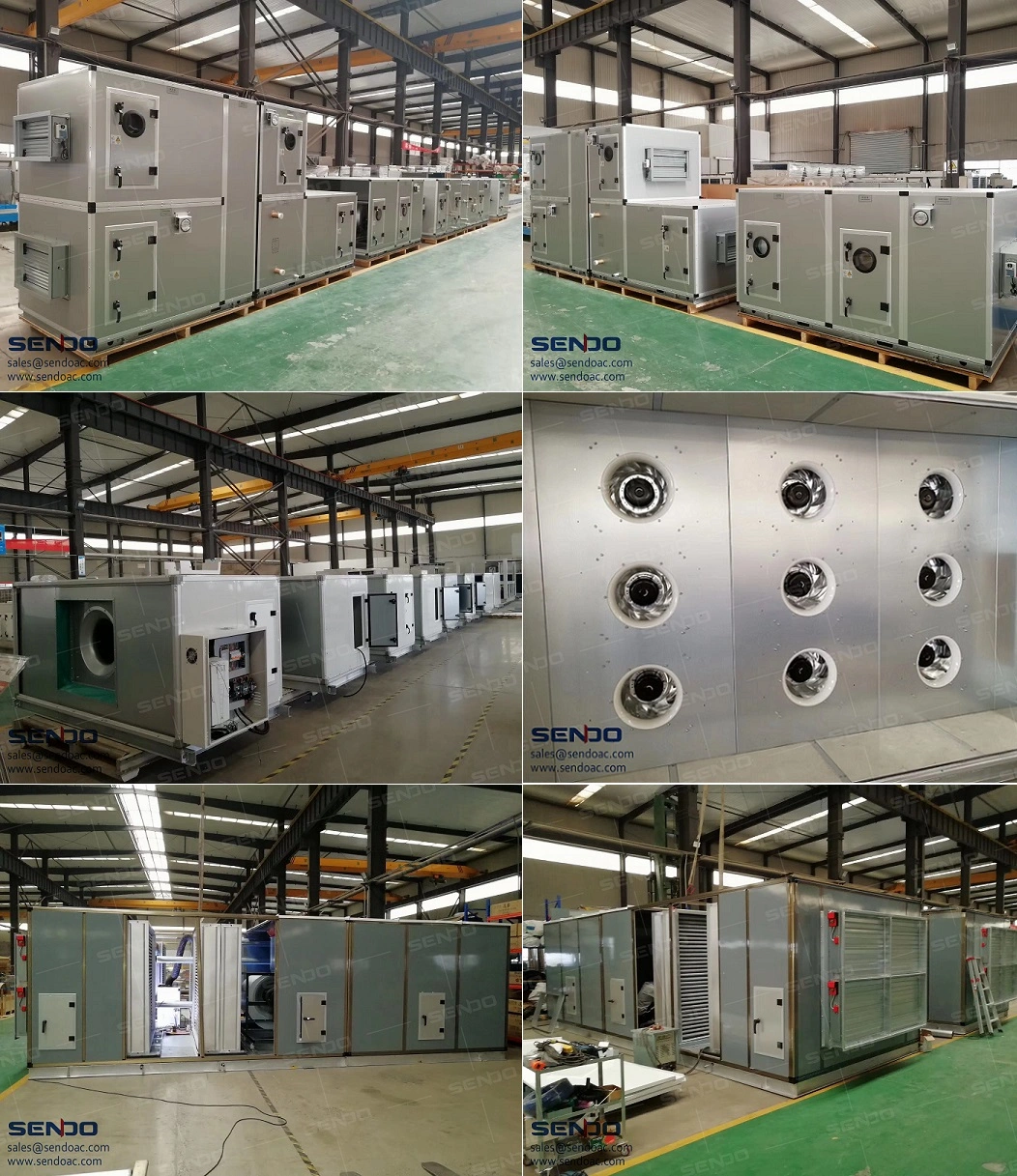 We could provide
ODM &
OEM manufacturing service for customers all over the world, our promise is: ''Tell us what you need and we will work with you to deliver.''
To know more about us, please feel free to contact us and s
incerely welcome to visit our factory at your conv
en
ience.